VIVID HAIR COLOR
---
---
13 years ago I stepped into the world of vivid hair color and fell in love. Outside the traditional realm of hair color, vivid colors are semi permanent and are a fun way to express your inner creativity.
Accentuate your look some blue peekaboo's or go all out with fantasy hair, these colors are the ultimate way to personalize your unique style. Explore the spectrum of colors from soft pastels vibrant neon's or bold jewel tones.
I mix and match different color pallets to create trending fantasy hair, such as opalescent, holographic, unicorn, mermaid, or galaxy hair. Whether you are wanting an all over purple hair color or a rose gold balayage, schedule a consultation to explore the possibilities and bring pictures! It's so exciting when my clients send me inspiration photos and decide to dive into the world of avant-garde color.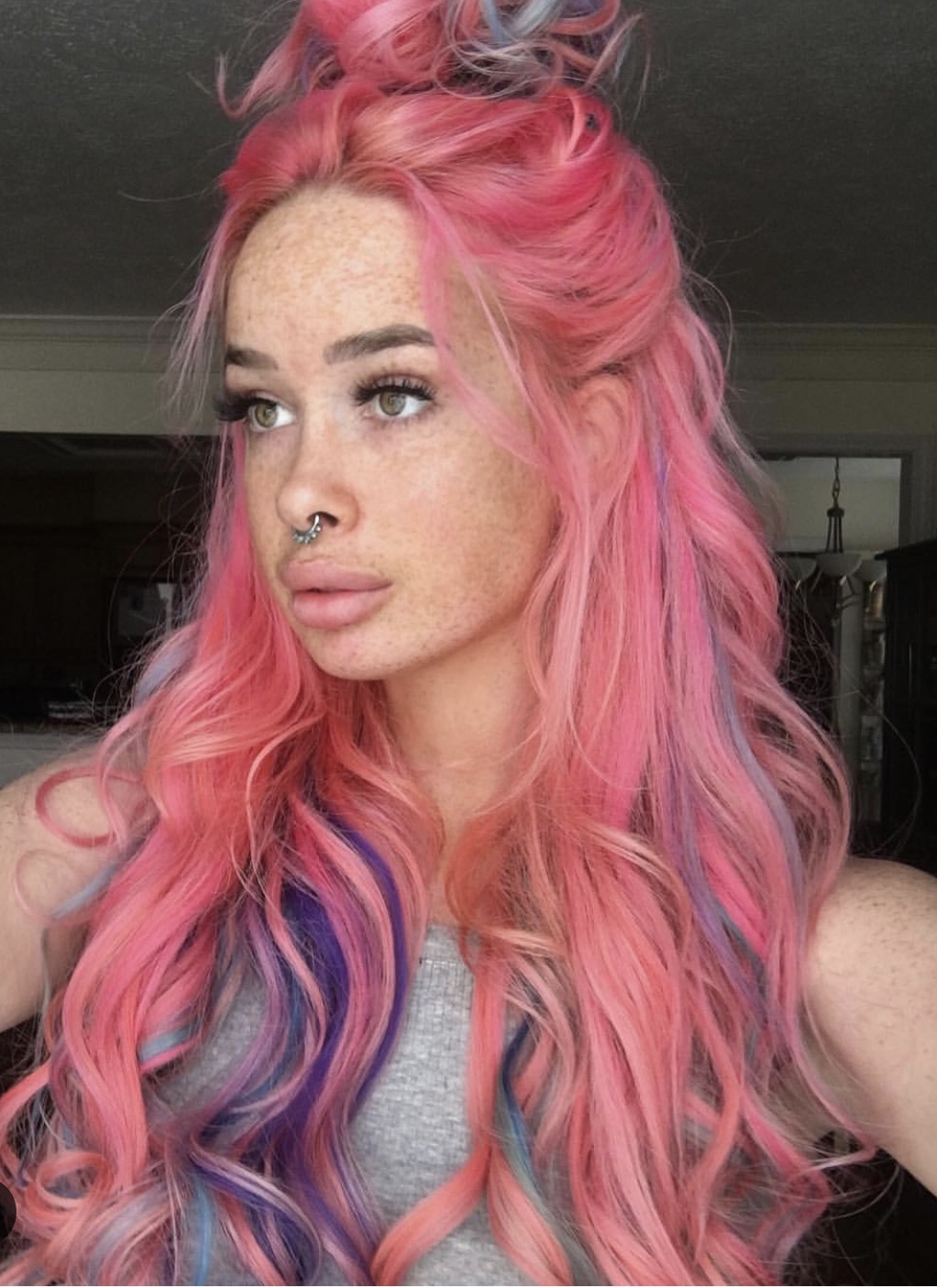 ---
VIVID HAIR AT ITS BEST
Vibrant and bright vivid hair dye is at its best when it is applied to pre-lightened, or naturally light hair. After I achieve the optimum lightness, the freshly applied vivid colors show their true tone and dimension on the lightened hair.
For example, if an artist was to paint using the color violet, the violet would be bright and true to tone on a white canvas as opposed to a black canvas. A black canvas would not showcase the vibrancy of the violet color.
---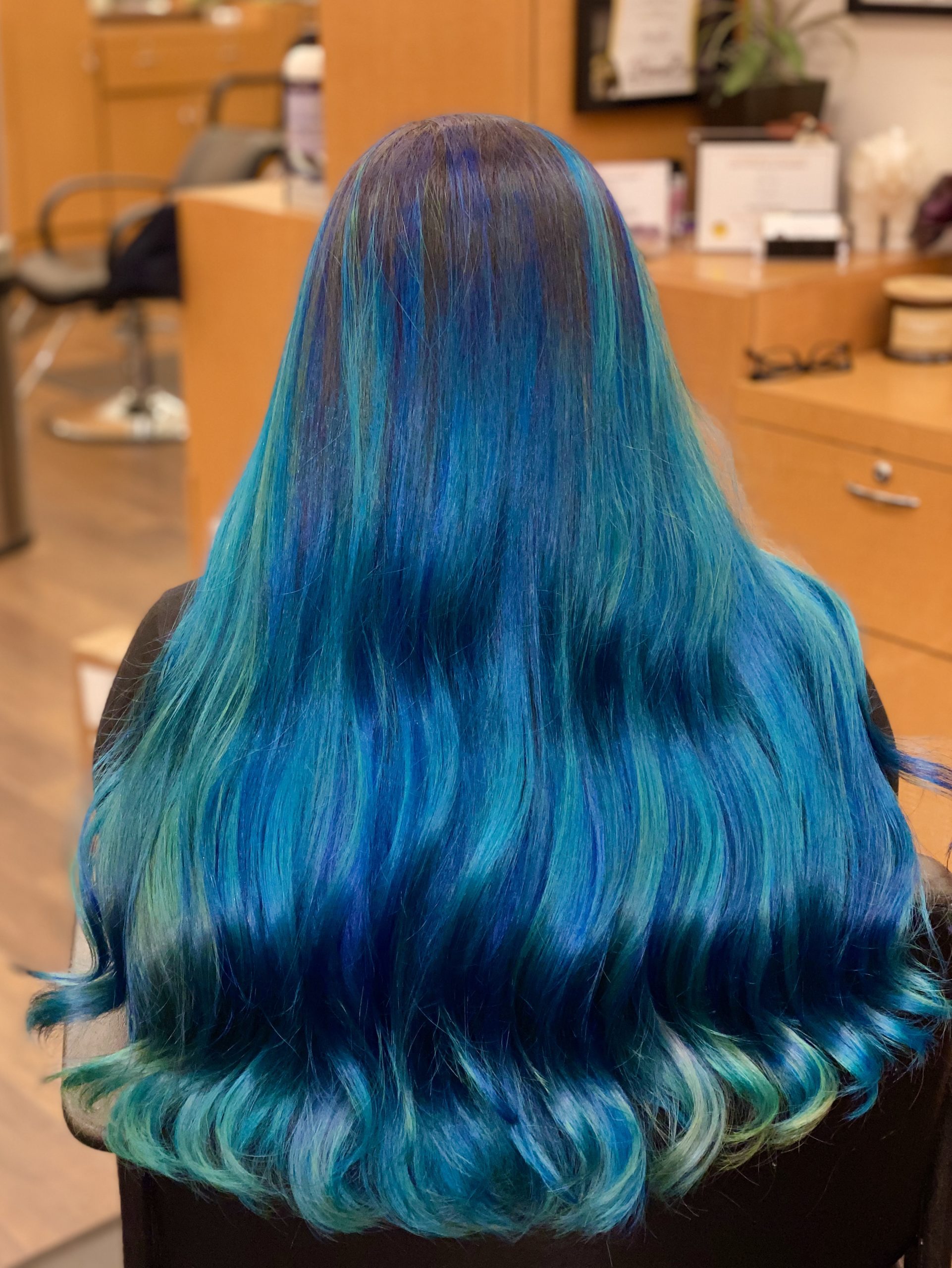 ---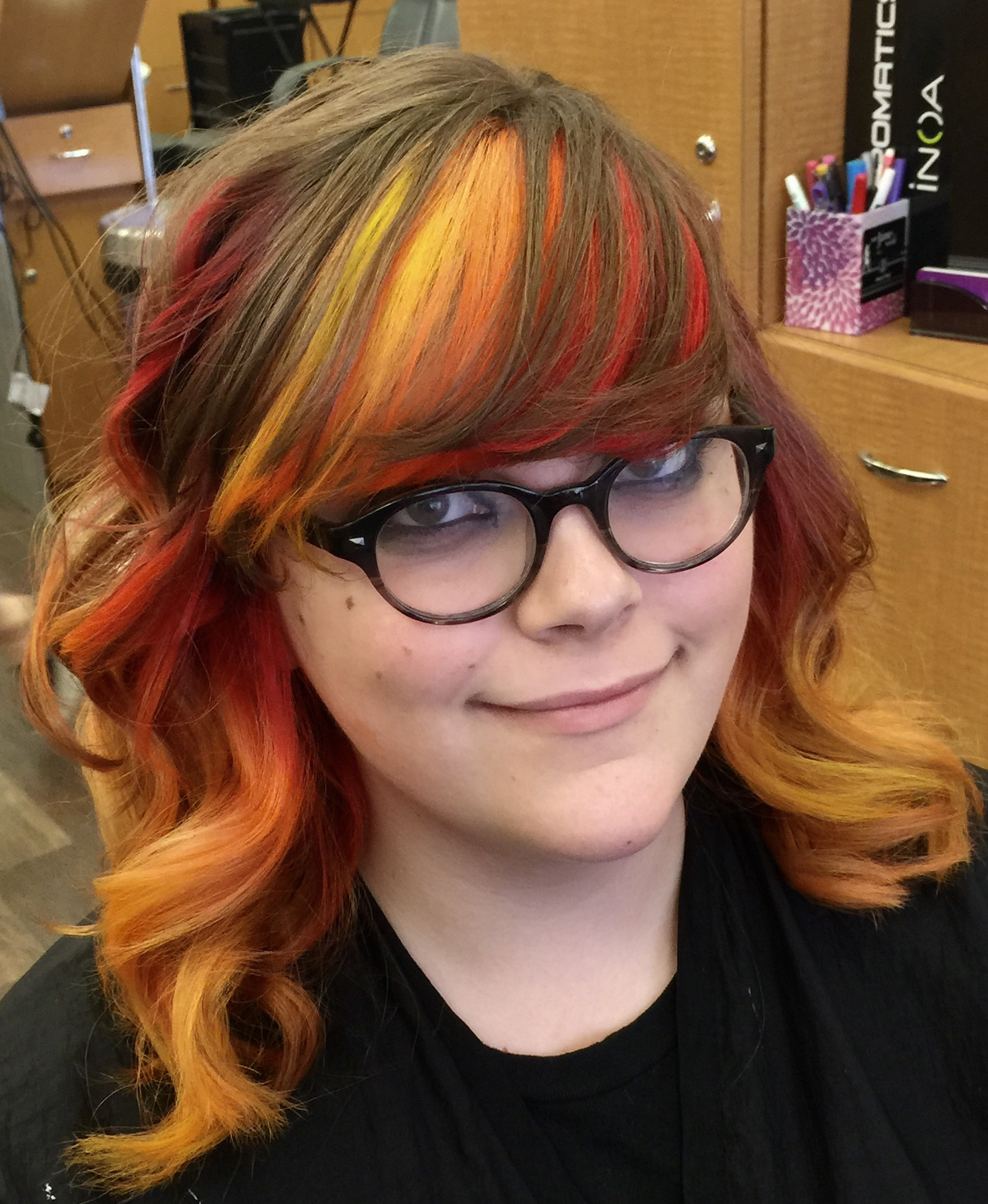 ---
Hair color is not a one size fits all
When it comes to vivid colors, they are not a one size fits all service. Every clients head of hair is as unique as the individual. What works for one of my clients, may not work for the other. Above all else, my goal is to ensure the health of my clients hair, especially during the lightening service.
During the lightening process, I use a bond builder like Olapex or Brazilian Bonder B3, to preserve the integrity of the hair that is being lifted with lightener aka bleach. Additionally, I add bond builder to the vivid dye to condition the hair as it is being colored.
Those of my clients whose hair doesn't life to the optimum level of lightness, I recommend the darker tones of the desired color pallet.
---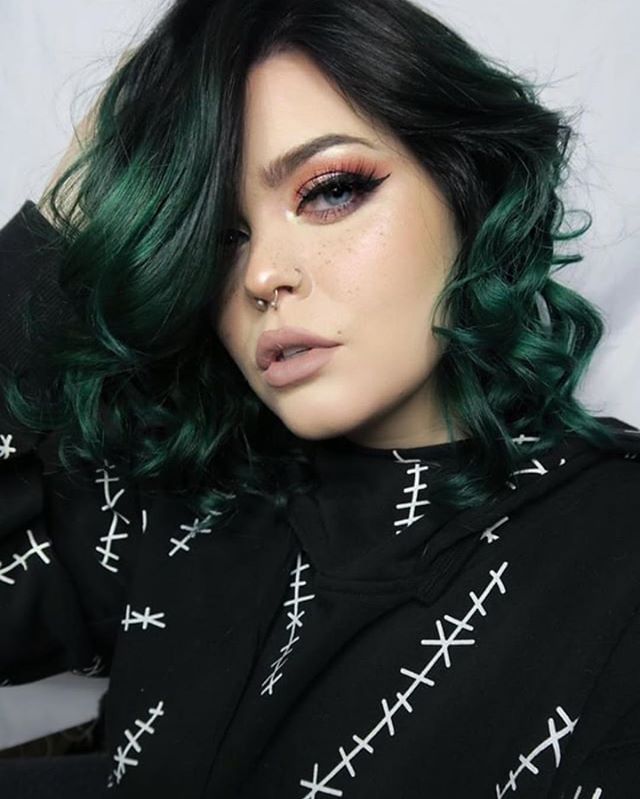 ---
---
Are Vivid Colors Permanent?
Colors I use for this service are semi permanent. This means that vivid colors or direct dyes sit on top of the hair shaft. I used professional color brands like Pravana, Joico, Pulp Riot and Matrix So Cult Color.
Direct dye molecules are too large to fit in the cortex of the hair like traditional hair color. As a result, every-time vivid hair is washed, the color will bleed. Personally, I have my violet touched up once a month; because vivid colors are semi permanent, they will fade from roots to the ends of your hair.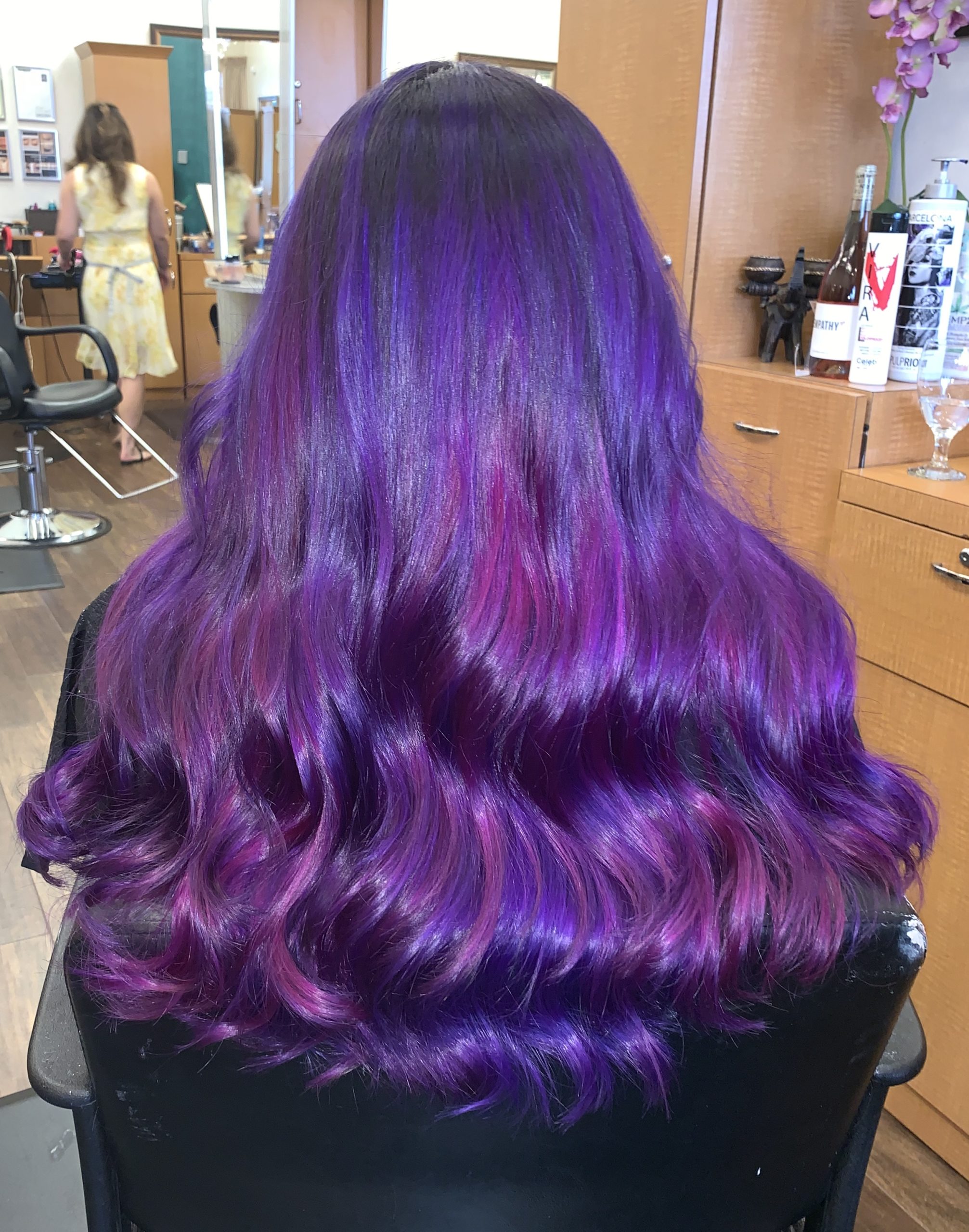 ---
Washing vivid hair once a week is ideal for a longer lasting color. Hair color bleeds in the same way dark clothing does. Like your favorite pair of dark indigo denim, vivid hair thrives when washed with cool or cold water. Since I have vivid hair myself, I highly recommend having darker towels, sheets and pillowcases. In addition to weekly washing, I recommenced a color depositing shampoo to keep your color bright as well as minimal heat styling. Therefore, the longevity of your fantasy colors are dictated by your hair care.
---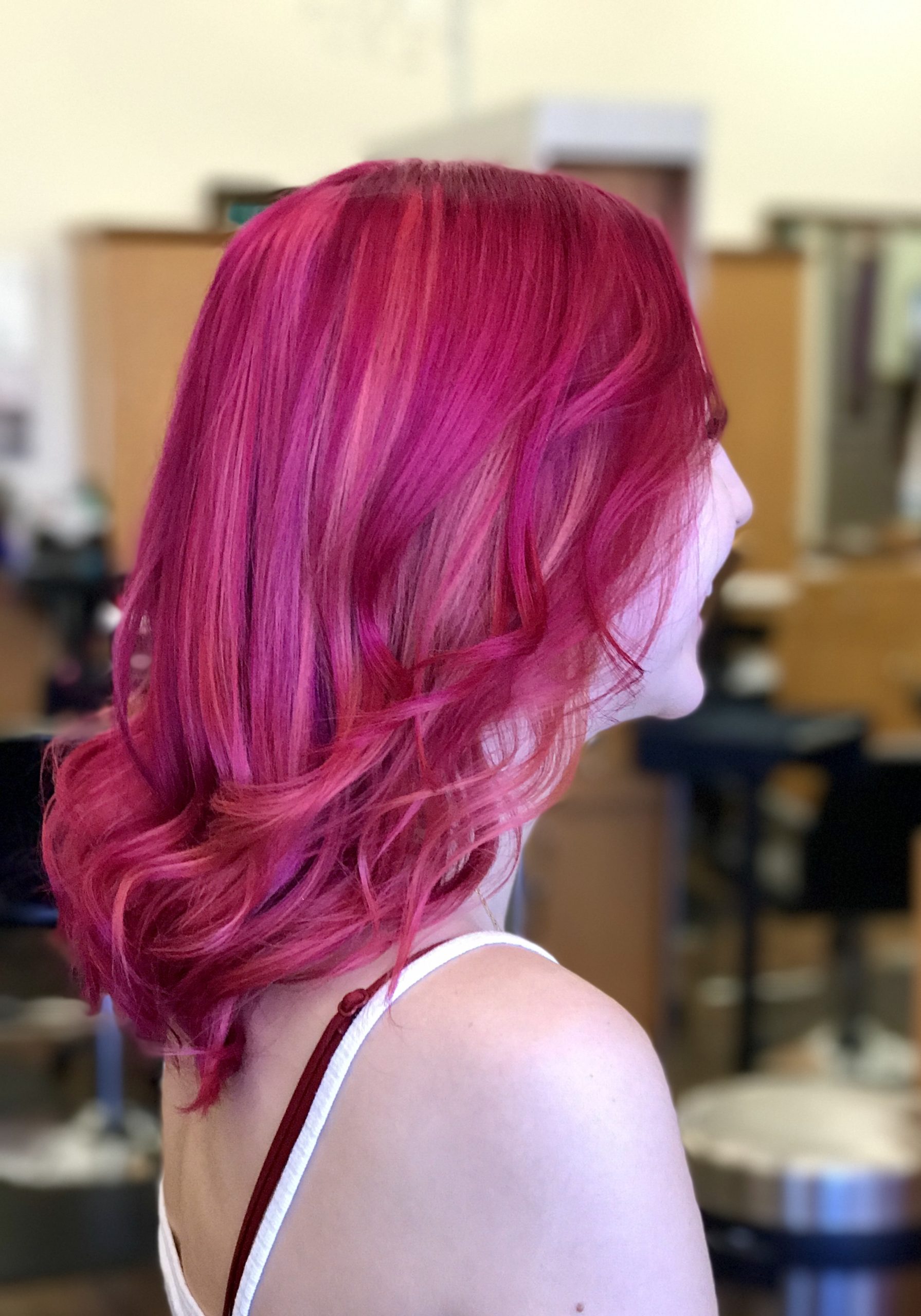 ---
---
Vivid hair upkeep
In my years of using vivid colors, I have found that deeper jewel tones last longer on the hair than pastel and opalescent tones. Warmer tones like magenta and purple fade more appealingly than blues and greens.
My clients who wash their hair daily: vivid colors may not be the best option for your natural hair because the color would at most, last a week. Due to this reason, I recommend clip ins or a halo to satisfy the desire for vivid colors for daily washers.
For long lasting results, my clients need to:
Cold water when washing hair.

Wash 1x-2x a week max for ultimate longevity.

Incorporate a Dry Shampoo.

Use a vivid deposit shampoo/conditioner to keep color longer. ( Viral by Celeb Luxury or Overtone)

Maintain with sulfate free, color safe shampoo and conditioner products

Deep condition with a hydrating mask

Thermal protectant styling spray should be used when using hot tools.
A consultation is required for an accurate estimate and pricing.

I am looking forward to your consultation!
Price starts at $125 / hour
---