Highlights, Balayage, Foilyage
---
---
Highlights, Balayage and foilyage are hair color techniques that create dimension in the hair for all hair color pallets. Blondes, red heads, brunettes as well as the grey, white and black hair colors, can have their hair color enhanced with a pop of highlights or lowlights. Balayage and Foilyage techniques provide a low maintenance, lived in hair color that is low maintenance in upkeep.
---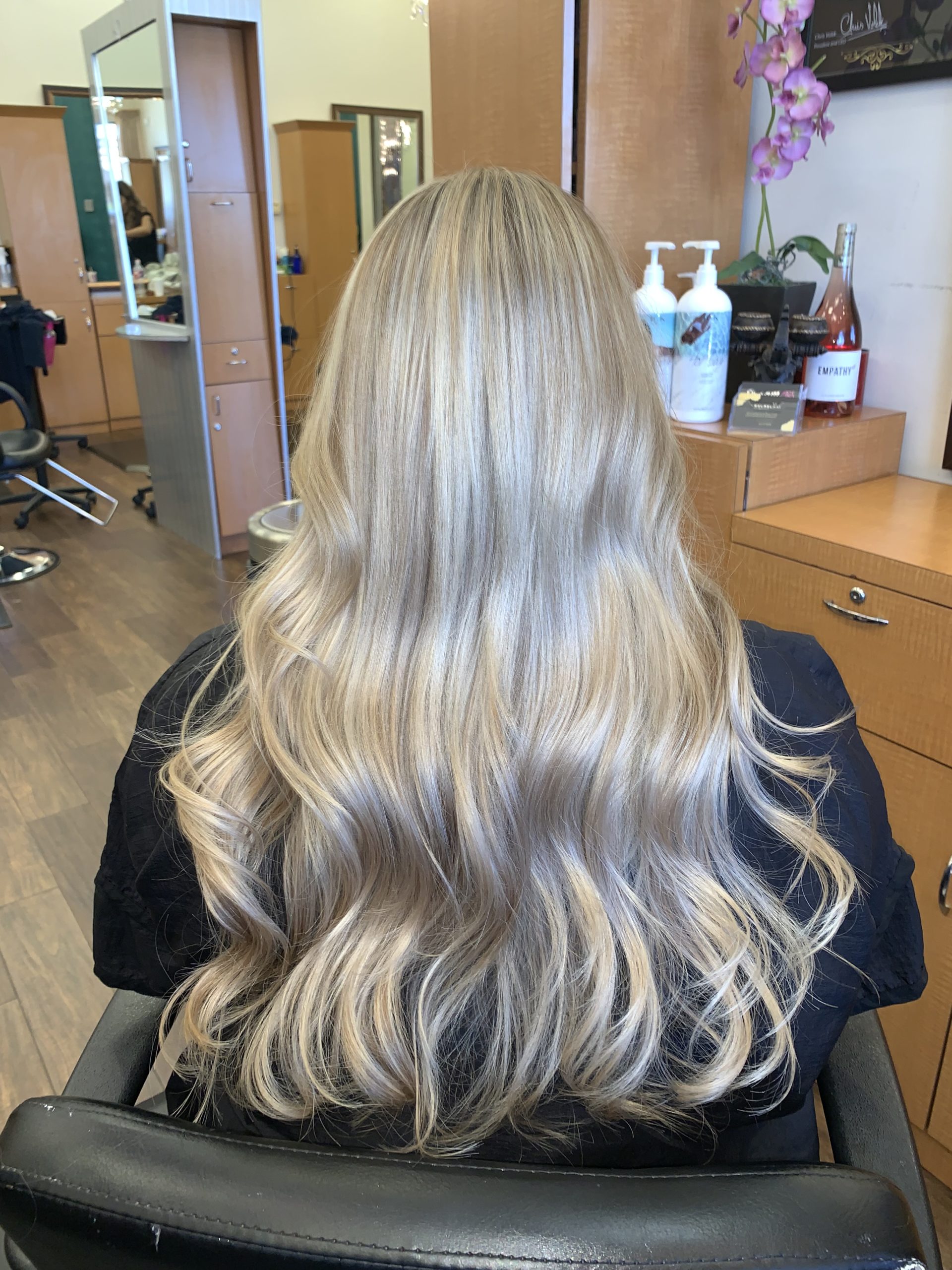 ---
HIGHLIGHTS
Highlights are where strands of lighter colors are woven or sliced throughout the hair to create brightness and dimension. These strands of colors can be subtle and finely woven, or thick, bold and dramatic, tailored to your individual style. With proper placement, this technique can give the look of added volume to a head of hair.
---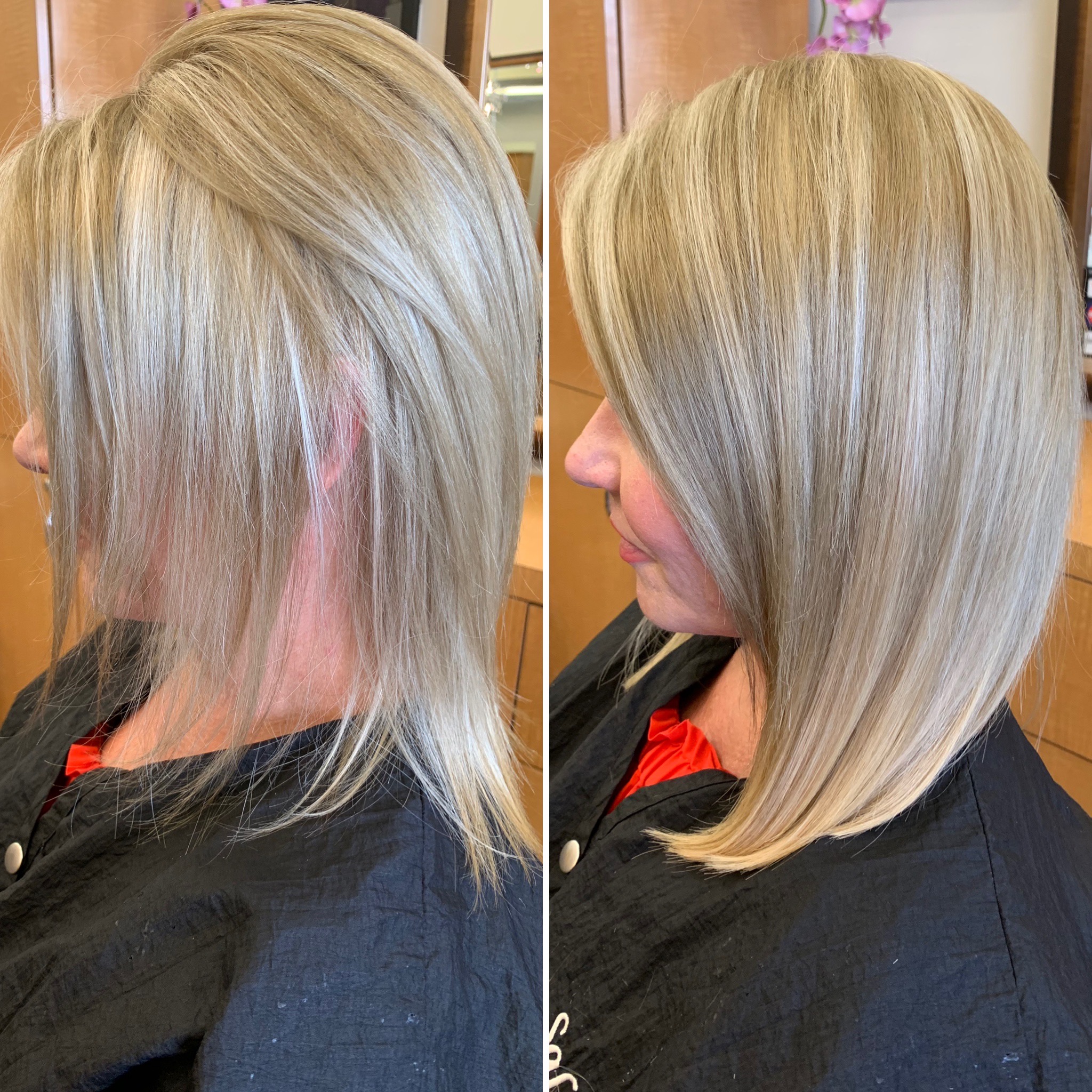 ---
LOWLIGHTS
Lowlights are the opposite of highlights. A lowlight is where a darker color tone is woven or sliced throughout the hair to create depth and contrast. These weaves of hair can be as subtle or dramatic depending on a clients desired look. Face framing lowlights can contour the face shape, just like contouring with makeup.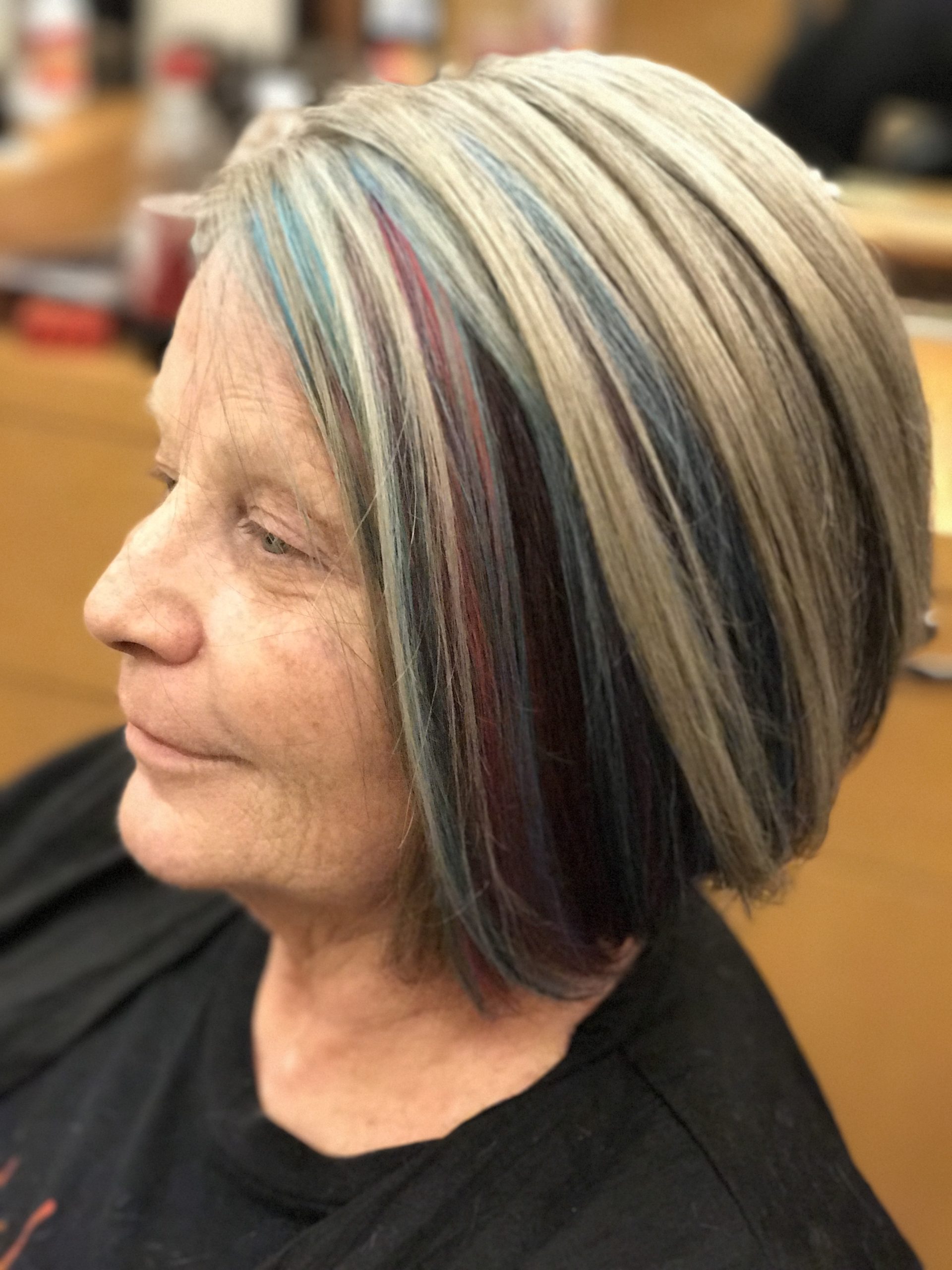 ---
---
BABYLIGHTS
Babylights hair color are highlighting techniques that incorporate very finely woven highlights. This creates subtle, natural dimensions or contrast that mimic natural hair. The babylight highlights add a natural looking shimmer or sparkle to any hair color family. The technique of babylights is used with balayage to create a natural diffusion of color.
---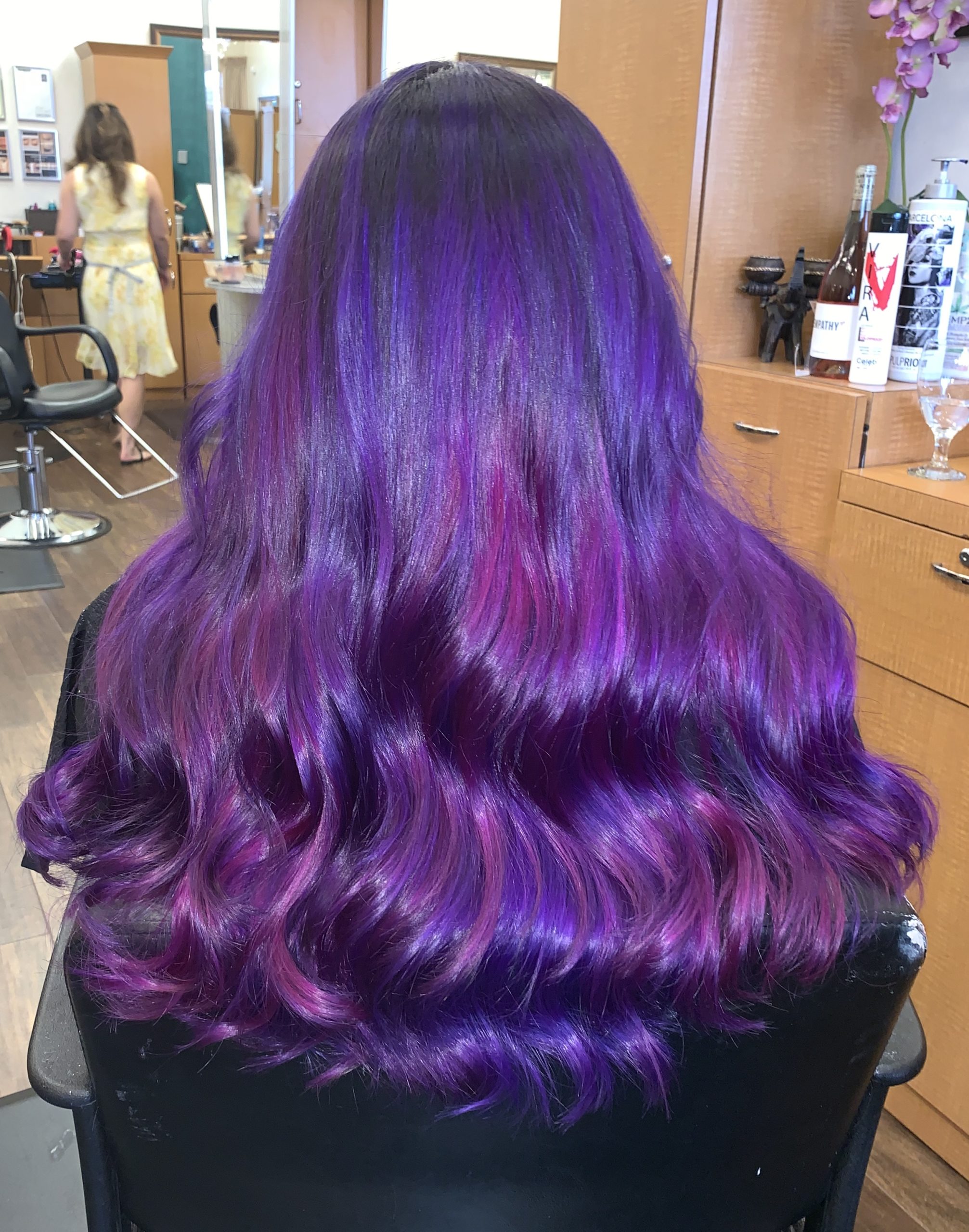 ---
Balayage hair color creates an effortless, low maintenance, sun-kissed style. Balayage is a French word that means "sweeping" or hand painted. It is pronounced BAH-LEE-AHGE. This technique is where highlights are painted freestyle onto the hair. This creates a soft and natural lightness towards the ends of the hair.
A traditional balayage can be maintained anywhere from 8-20 weeks depending on how subtle or dramatic the look is. Brunette, red and blonde balayages are always stunning. A traditional balayage is generally on the warmer side of color, resulting in brondes, auburns, caramel hair and honey blondes. Balayage color looks beautiful straight, wavy or curly.
---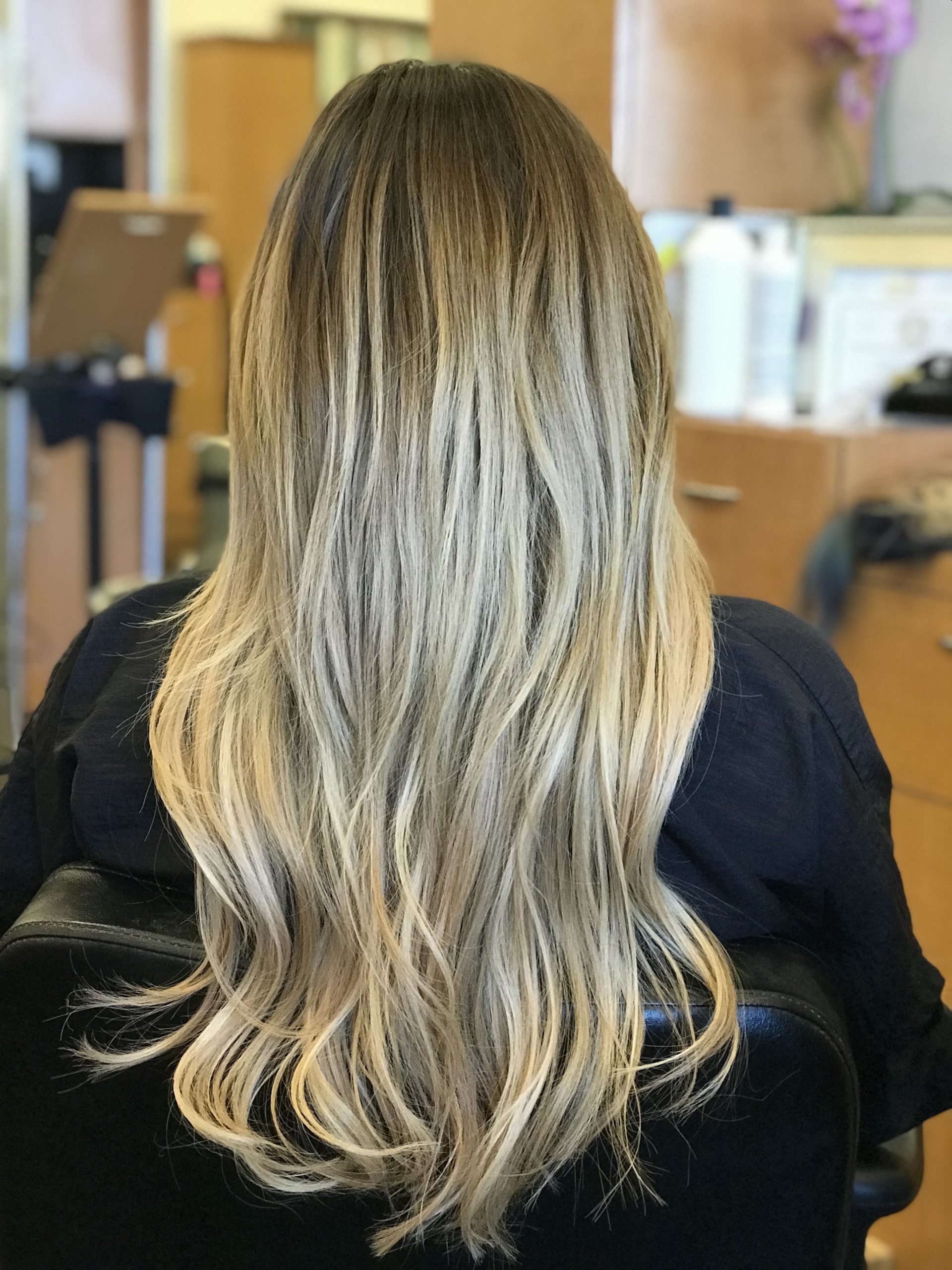 ---
FOILYAGE
Foilyage is more dimensional, amplified version of a traditional balayage that incorporates the use of foils during the painting process.. The use of foils aids in creating dramatic depth and variation in colors. This is an excellent technique for brunettes seeking a lighter,low maintenance look.
Mini Highlights $60*

Partial Highlights $90*

Full Highlights $120*

Partial Babylights $120-150*

Full Babylights $160-190*

Balayage/ Foilyage $160*
Please see vivid colors page or hair color for more information.
---
---