CONDITIONING, SMoothing AND TEXTURE Treatments
---
---
---
Professional deep conditioning as well as smoothing treatments, such as an Olaplex Treatment, Brazilian Blowout, Keratin treatment or Hair Botox, provide moisture, strength & shine as they repair dry and damaged hair resulting in a smoother texture.
Dry hair is dehydrated, lackluster and difficult to manage. Left untreated, dry hair can snarl, tangle and leave you with a matted mess that can additionally cause breakage and split ends.
Salon professional strength deep conditioning or smoothing treatment, coupled with the proper shampoo and conditioner will yield healthy, easier to manage hair.
There are hair textures and types that despite all the deep conditioning, still have difficult to manage, wiry & dull hair. These clients are suited to professional Keratin & Smoothing Treatments.
---
OLAPLEX TREATMENT
I offer Olaplex Treatments for my clients in Dallas. Olaplex is the original bond builder.
Olaplex can revive dry, dull, brittle and damaged hair and will provide a beautiful shine. While you are at the salon, I can add Olaplex No.1 & No. 2 to any chemical service or they can be used as a stand alone professional deep treatment.
The patented technology in Olaplex works inside the hair shaft, repairing broken disulfide bonds caused by chemical, thermal, mechanical and environmental damage.
In addition to the professional salon service, Olaplex created a weekly conditioning treatment, Olaplex No.3 The Hair Perfector, for home use to reinforce the professional treatment. Maintenance Shampoo & Conditioner -Olaplex No.4 & No.5 Bond are the perfect regimen to heal split ends, protect from heat, reduce breakage and re-link the broken bonds.
---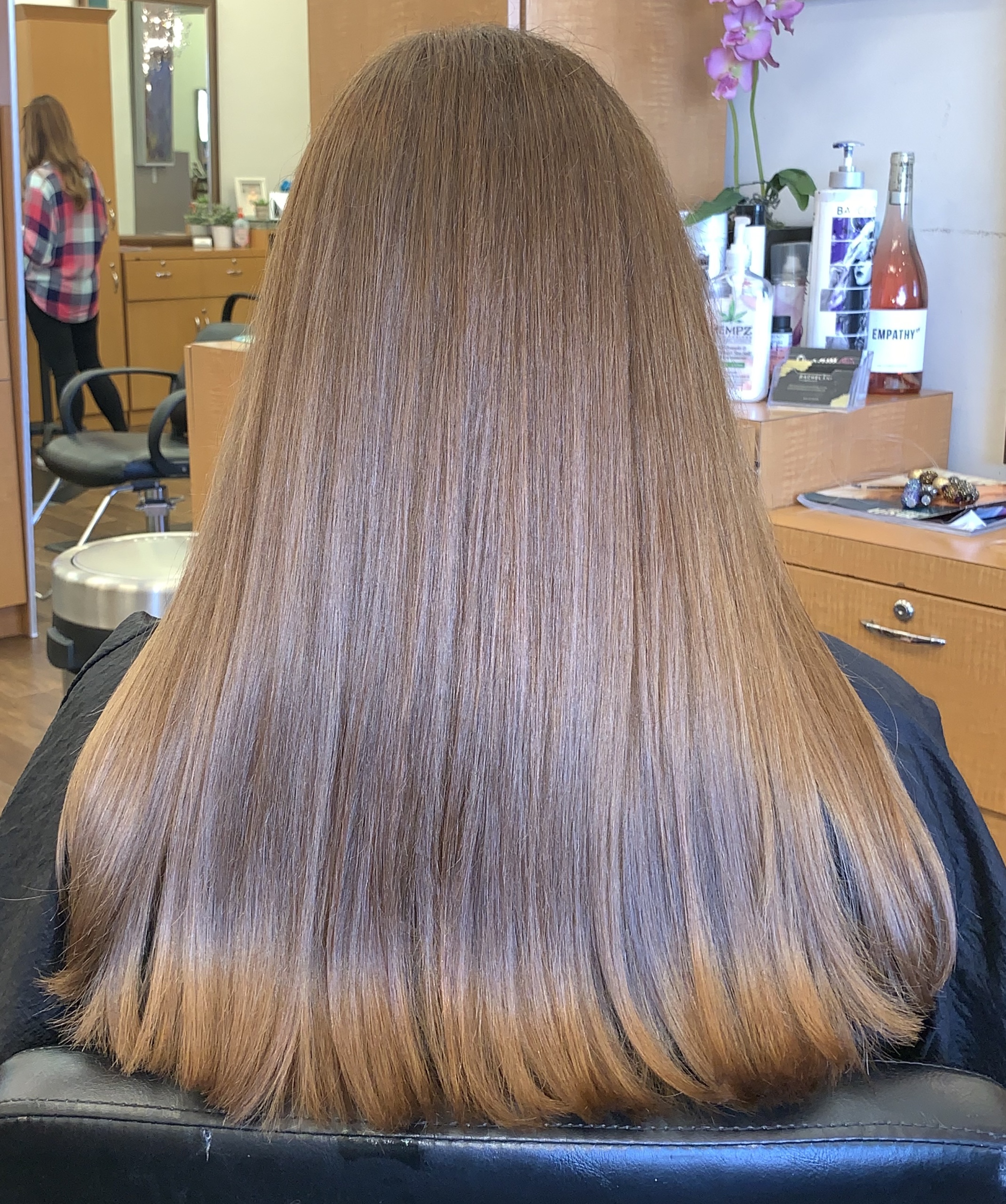 ---
Hair botox
Hair Botox that is used in the salon, is not actually Botox. This is a reparative topical treatment that rejuvenates the hair. The hair botox treatment fills in the damaged parts of the hair shaft resulting in shiny, youthful looking hair.
I use the Diamond Botox products by Hair Bar NYC. This botox treatment penetrates deep into the hair shaft to provide hydration and infuses the hair with Vitamins E, B3, and B5. Diamond Botox improves hair elasticity, adds shine, increases body and provides heat protection. The results can last up to 5 weeks.
---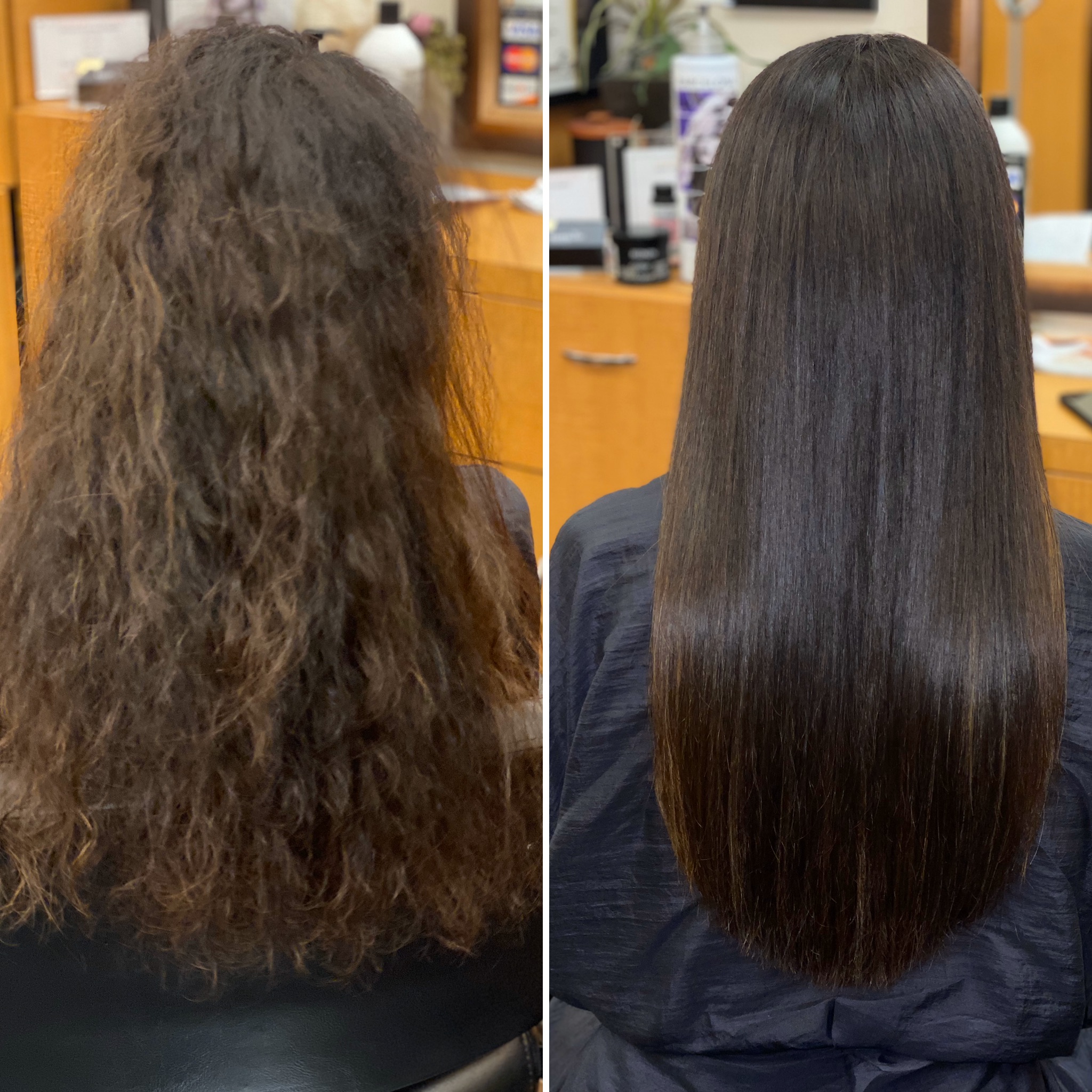 ---
KERATIN SMOOTHING TREATMENT
Keratin treatments are smoothing treatments that I offer at Salon D in Dallas, Tx. The natural protein of the hair is called keratin. This treatment re-infuses the hair shaft with keratin, filling in the gaps of the cuticle, reinforcing the hair structure while adding shine.
Additionally, the hair smoother and easier to manage hair that reduces frizz and styling time. Keratin treatments do not chemically restructure the hair so the results are not permanent. Results last 3-6 months.
---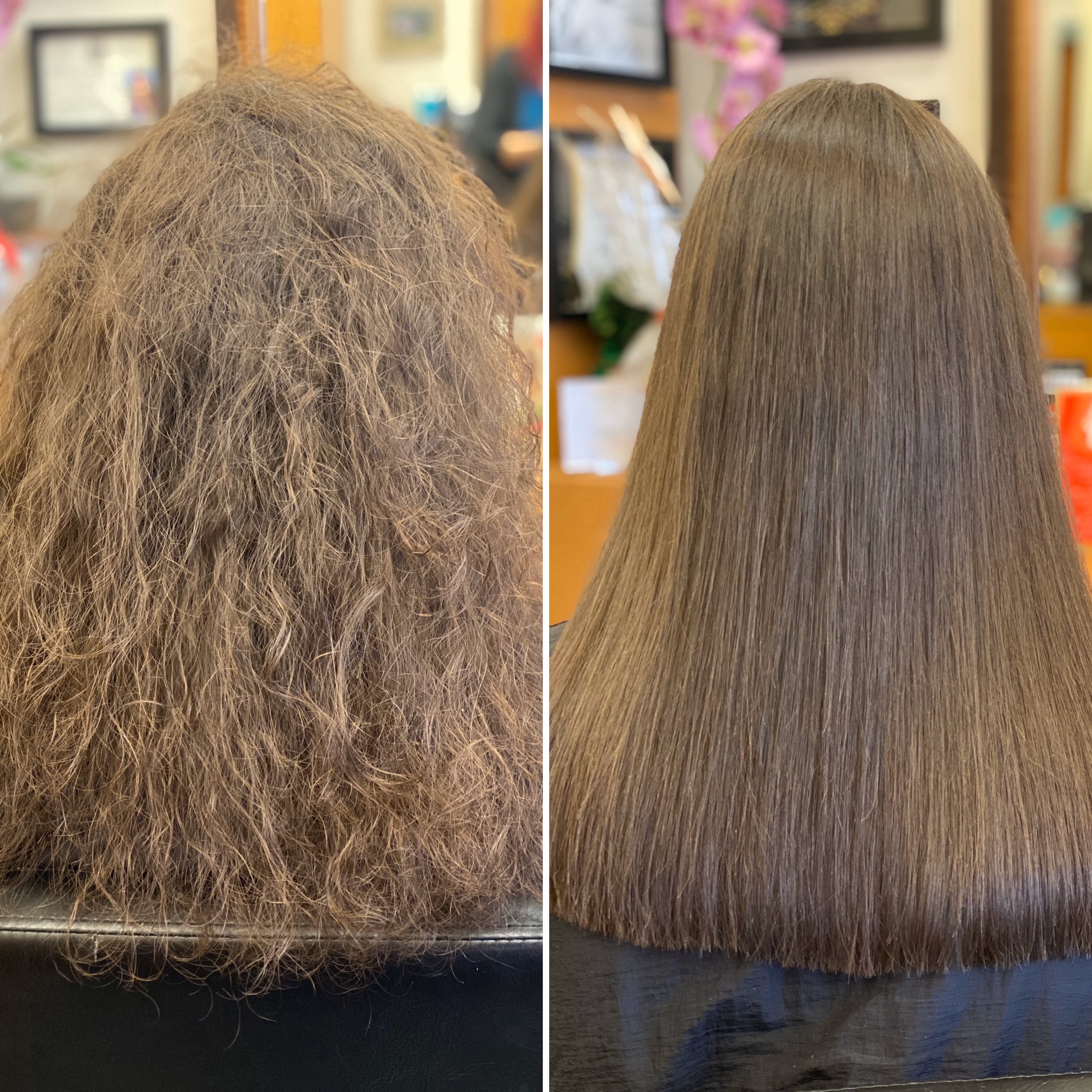 ---
The longevity of a keratin treatment is dependent on sulfate free and salt free shampoo, conditioner and styling products.
Clients with dry, frizzy, wiry and unmanageable hair are ideal for a keratin treatment. Some treatments require a 3 day waiting period before the hair is washed.
Prices start at: $250+
---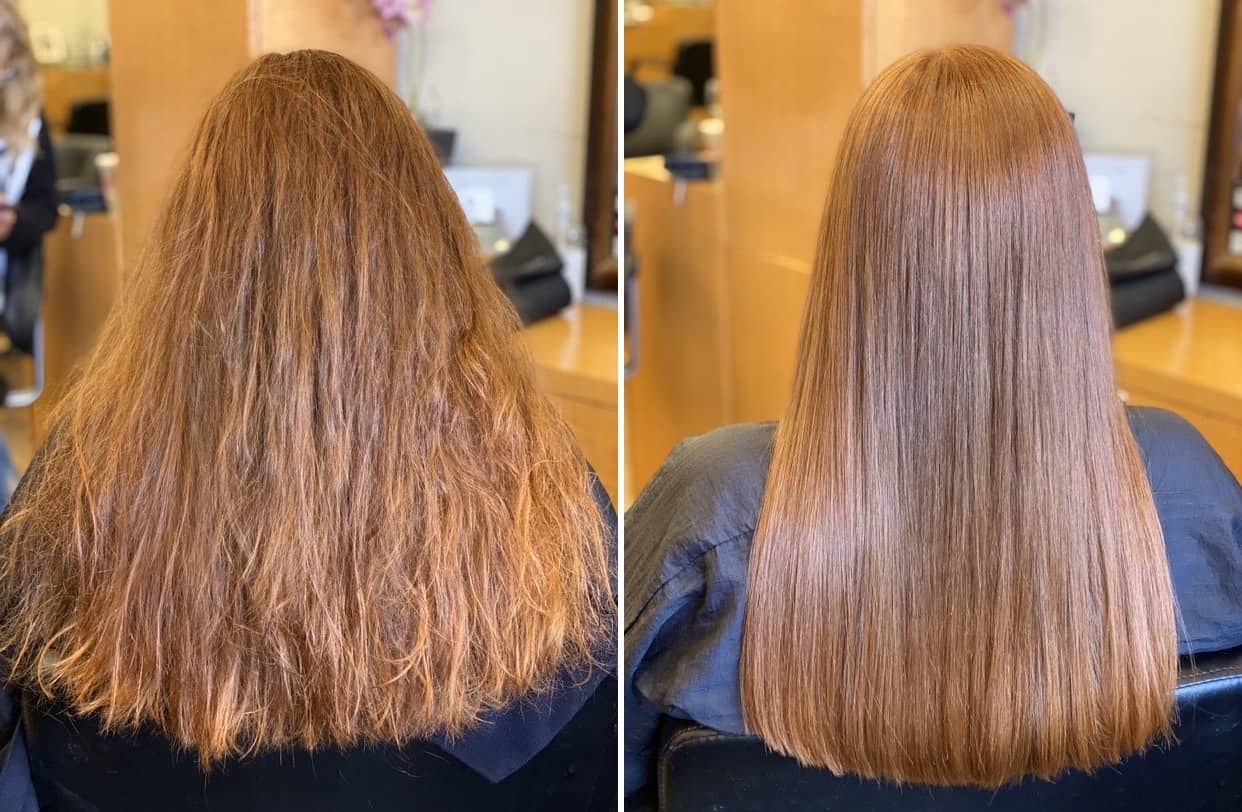 ---
KERATIN BLOWOUT
A keratin blow out is a lighter version of keratin treatment. This blowout service is ideal for finer hair clients that do not need the intensity of the traditional keratin treatment.
A blowout lasts 8-12 weeks. Keratin blowouts need to be maintained with sulfate free and salt free shampoo, conditioner and styling products.
Keratin Blowout is perfect for a client who has a little bit of wiry hair and a little bit of frizz. It is a lighter version of the Keratin Treatment and does not have any down time.
Prices start at: $150+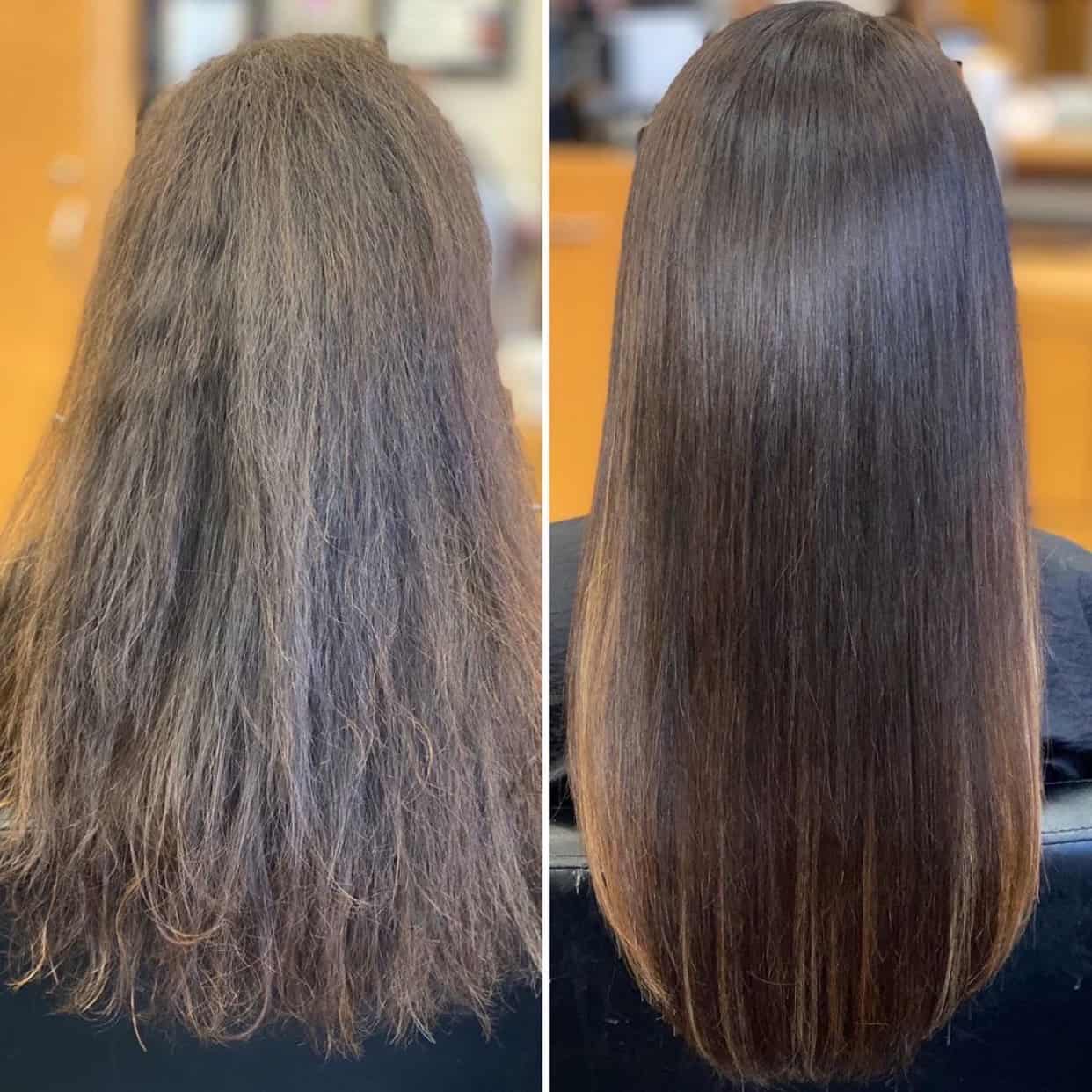 GK KEratin Treatment
GK Keratin Treatment tames the hair with JUVEXIN, which is a keratin based system that lasts 3-5 months. Juvexin restores hair from the inside out, returning it to a more youthful state and creates a protective shield against free radicals such as UV Rays and pollution.
Available in 3 strengths: Regular, Resistant and Curly. Like all other keratin treatments, the GK Treatment will cut styling time in half.
Prices start at: $250+
---
---
BRAZILIAN BLOWOUT
The Brazilian Blowout is the only smoothing treatment asked for by name, especially in Dallas, TX. Through the use of breakthrough bonding technologies, these customization, smoothing treatments actually improve the condition of the hair by creating a protective protein layer around the hair shaft to eliminate frizz and smooth the cuticle.
Brazilian Blowouts are the perfect solution for clients with dry, frizzy, wiry and unmanageable hair and have the added bonus of no down time!
Prices start at $250+
---
---