Extension hair care is like caring for your natural hair but with a little more attention to detail. Your natural hair benefits from your healthy diet, vitamins & supplements and collagen you take. Hair extensions are not attached to a life source like your real hair and need additional TLC.
The longevity of your professional human hair extensions relies on how you care for them once they have been installed. Whether you have itips, ktips, fusions hair extensions, tape ins or hand tied wefts, these guidelines will insure the lifespan of your hair extensions. Waiting 24-48 hours after your extension installation is best before you wash your hair. Additionally, these guidelines can apply to your halo or clip in extensions as well.
I send my clients home with a hair care sheet, brush and the products they need to ensure that taking care of their new extensions is a breeze. Bellami partnered with Matrix to create the Length Goals system for extension clients. The entire line smells amazing!
How do I brush my hair extensions?
Use a boar bristle paddle brush or a wet brush at least twice a day. I recommend at least once in the morning and once in the evening. This will keep the knots and tangles at bay.

You have twice the amount of hair. Divide and conquer! Gather your hair into a ponytail, or split your hair into 2 ponytails down the middle. Begin brushing at the ENDS of your hair, carefully working your way up the ponytail(s) to your scalp.

Brushing your hair before a shower, pool or anytime before your hair gets wet will keep your hair from tangling while washing your hair.
How to wash hair extensions?
Brush your hair to remove any tangles.

Dividing your hair into sections, like when you are brushing your hair, will make washing your hair easier.

Do not wash your hair upside down! This will cause unnecessary tension on your natural hair.

Using salon grade, sulfate free & paraben free shampoo and conditioner is ideal for your extensions.


Shampoo your hair starting at the scalp. Use a "Z" formation to work through your hair and rows of extensions. Do not use a circular motion because you will cause your hair to knot up.

Remember, you have twice the amount of hair so you will need to rinse twice as much.

Condition your hair from the midshaft to the ends, or everything below your ears. Use your fingers as a comb to work the conditioner through the ends for at least 3-5 minutes. DON'T get the conditioner near your extension attachment points. This will cause your extensions to slip off your hair.
Rinse your hair thoroughly. 

Once or twice a month, use a hair mask in place of your conditioner for extra hydration. I love the personally love

Oribe's Moisture & Control Deep Treatment Masque

for $63.

IGK's Offline

is another great option for $37. You can pick either up from me when you are in for your appointment at Salon D.

Ring out excess water from your hair. Use a salon grade leave-in conditioner, heat protectant, treatment oil or any other product from mid-shaft to ends.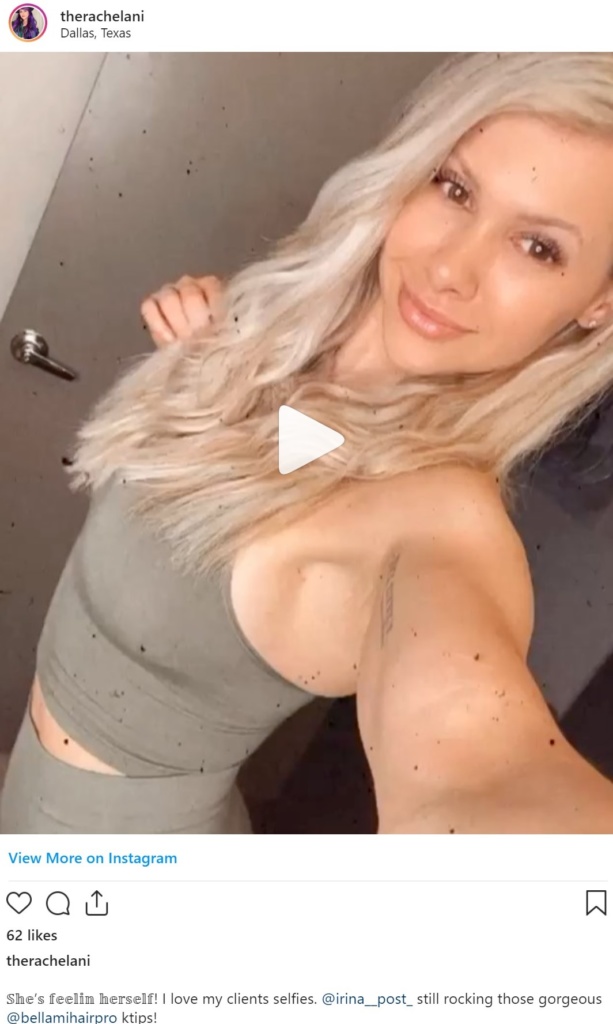 How to style hair extensions?
When drying your extensions, be sure to gently towel dry to remove any excess water. Use a blow dryer to rough dry the hair before styling with a brush. Your roots need to be completely dry. Residual moisture can cause your extensions to slip- especially for tape-in extensions clients. The midshaft to ends can air dry if you choose for a beachy look.
Styling with a round brush after your roots are dry is key. When round brushing, divide your hair into sections. Start from the bottom and work your way to the top.
After your hair is dry, you can incorporate the styling tool of your choice. Remember to use a heat protectant. Your iron temperature should be between 270 -400 degrees, depending on your natural texture.
How to sleep with hair extensions?
Having a silk or satin pillowcase makes all the difference for your skin and hair.

Brush your hair with your boar bristle paddle brush or wet brush before bed.

Loosely braid your hair into a side braid to 2 pigtail braids. This keeps your hair and extensions together, preventing unnecessary tugging due to movement in your sleep.
DON'T go to bed with wet hair! This will cause your hair to tangle and matte up near the scalp.
Can you swim with hair extensions?
Before you swim, wet your head and add a leave-in conditioner to coat and protect your hair.
Keep your hair in a ponytail or braid.
Avoid the use of chemical based sunscreens near your hair as this will cause the hair extensions to discolor. Use a mineral based sunscreen to avoid this.
Chlorine and salt can dry out your hair if left in. Wash your hair after you swim and be sure to use a hair mask to replenish your hair.
Can you work out with hair extensions?
Brush your hair before your workout session.
Your hair should be in a ponytail or braid.
Wash and dry your hair after working out. Sweat and dirt will cause tangles and leftover sweat can loosen bonds and adhesives- especially for tape in clients.
Can you color hair extensions?
DON'T attempt to color your own hair extensions at home. This will void any warranty. Please schedule an appointment with me if you feel the need to have your extensions colored.
This may seem like a lot to you.  Once you get in the routine of things this extension hair care will be a breeze!  Check out my hair extensions page for more information. If you have any questions, please do not hesitate to ask! If you can't make it in to see me for your Bellami Length Goals products, you can purchase them here. The Bellami Brush can be found here as well. Here are some codes to save you money on your Bellami purchases:

✨"RACHELA" for $10 of Bellami Clip In Extensions
✨"RACHELA10″ for 10%  Bellami Clip In Extensions
✨"RACHELANI20″ for 20% off IGK Hair Care